HOW TO GET A FREE .EDU EMAIL is one of the most searched questions regarding email address domain extension ".edu".
This extension is restrained for educational institutions, and it's usual for students to have one of these addresses in addition to a personal address.
And the majority of the .edu domains are registered by USA based educational institutions.
Students or staff of the particular institutions are registering their own personal free .edu email address with .edu extension and a large number of students are not having this kind of email address. Those who are outside the US find it quite a difficult and tricky task.
These .edu email addresses are very beneficial in terms of discounts on educational and technical software.
In this post,  we will discuss methods to get a free .EDU email address.
What are the Benefits of .edu email extension?
Why should one use a .edu email address over a normal personal address?
There are a few reasons why people are running to get a .edu email even if they are not a member of a particular educational institute.
It looks like there are several reasons people are trying to get the .edu email, despite they are not in school or members of any educational institutions.
1. It is compulsory in some universities.
You are required to hold one .edu email, as it indicates you are a present time student of that particular university.
These accounts are important for students/ alumni because it is one of the major ways to receive official messages from the school/ university regarding events, classes, announcements, etc. Students are likely to use this account to submit assignments and their status.
Alternatively, a teacher or another member of the administrative staff of that institute is also required to have this extension email.
2. For getting discounts on educational courses and software materials.
A valid .edu email address attracts educational discounts on various software products and professional services. For example, by owning a .edu email address, you can obtain a Microsoft Office- student version, at a discount that could matter for some people.
Moreover, Amazon Prime offers special discounts for .edu email addresses, as it is considered to be a student discount but in some countries only.
 3. It gives you a more professional look.
If you are very serious about the professional look of the email ID you are using, and consider it an important factor while presenting your work or message to your teacher/ institute, then it is a must-have thing with you.
Which looks professional?
[email protected] or [email protected]
Definitely the 2nd one.
For example, using this .edu address for a job search can let recruiters know which university you attended, and it creates a better impression than a general email.
Additionally, like any other free email address, these can be useful to cut down on spam in your primary address.
These are numerous benefits that come with the use of .edu email addresses, this is why so many people are in a love with it.
How to Get a .edu Email Address If You're Not An Alumni/ Student?
Method 1: Ask your friend.
This is the best way to get a free .edu email. You just need to ask your friend who has this .edu email for using their email for a while so that you can get a subscription or any benefits from various platforms.
But keep in mind that your friend himself is not in need or requirement of that subscription or benefit in the near future because it may cause an "already registered email error".
Method 2: Buy a .edu Email id.
This method will require you to spend some money to get a .edu email extension. You can buy a new email ID from the person who already has it or who wanted to sell theirs .edu email ID that no longer needed to him.
There are sellers who make a lot of .edu extension emails using different IDs to sell them and make a profit from it.
You can find such sellers in different Facebook groups or online service platforms like Fiverr.
You can get some on Fiverr/ Facebook group to get you a .edu email domain for as low as 5$. If you are not a current student, and you don't want to waste time registering on the University website to get it for you, then you definitely buy one…
How to Get a .edu Email Address If You're An Alumni/ Student for free?
Follow the following steps to get free .edu email:
You have to fill up necessary areas with your own info else follow the steps provided below.
STEPS TO CREATE A FREE .Edu EMAIL ADDRESS:
STEP 1: Step one is to sign up with this given link – CLICK HERE
Click on "Create a New Account" after that click on "Begin creating My Account".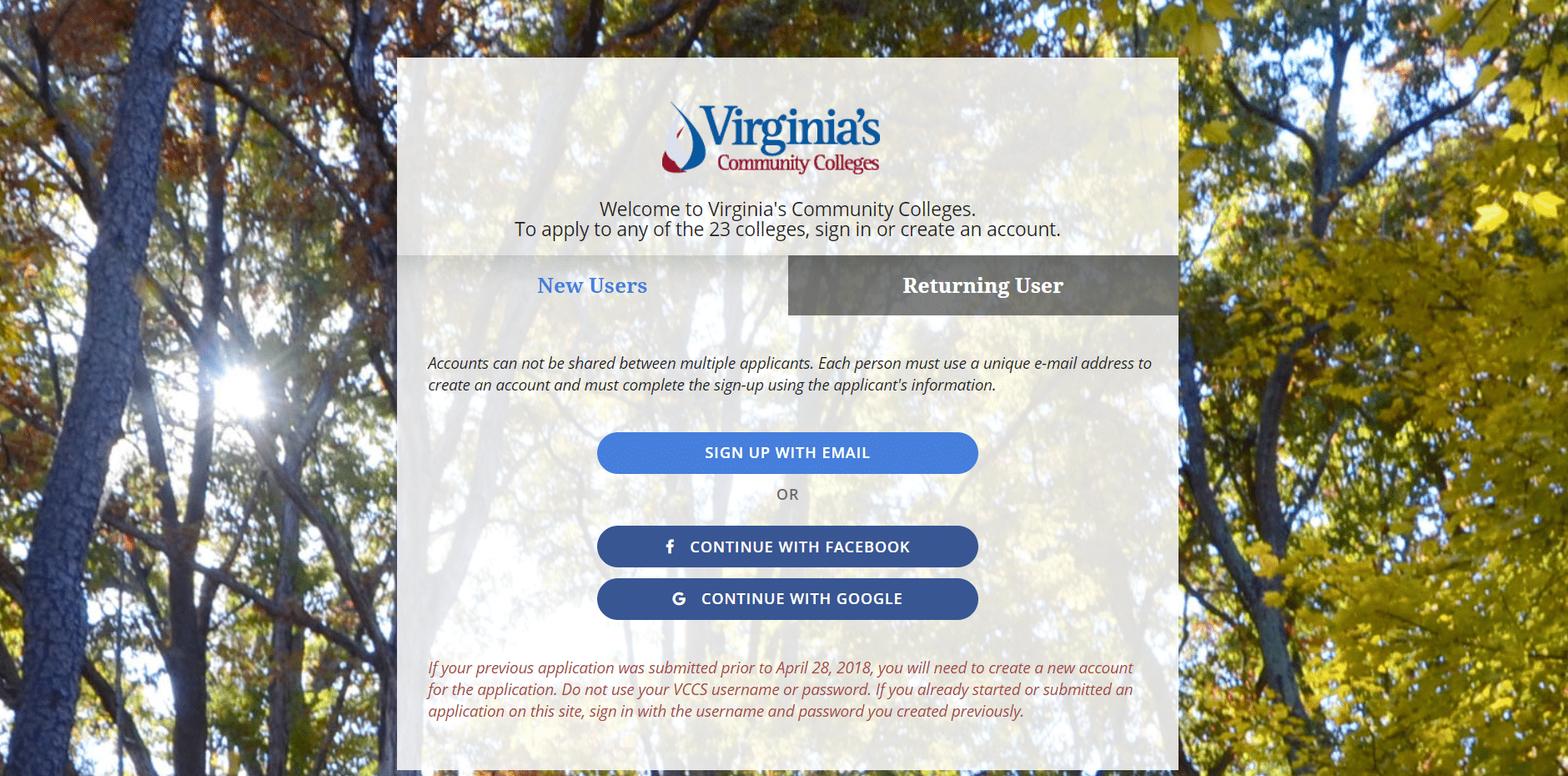 (The best thing you can do is search your school's alumni relations website, you can use any college community website of your university)
STEP 2: If you are a citizen of the USA then fill your information as it is, and if you're not then create dummy information about the USA citizen using "USA name and address generator" and use this information to proceed.
But, if the name you have created using the address generator website has aged more than 23 then just manually add 20 or 21 or 23 while signing up.
STEP 3: Add name, DOB date of birth, and (SSN) social security number.
STEP 4: Fill in the info like 'middle name'. Also, you can choose 'No' for the Previous name and 'No' for Preferred Name, if you don't want to add.
STEP 5: Enter your email, then enter a US-based phone number.
If you don't have a US-based phone number then use " US phone number generator".
STEP 6: Enter the street address from the address you have generated. Then click continue. If it says "we can't find your address" after you have clicked continue then just click ok and check I verify my address and click continue.
STEP 7: Then, enter your username, password, and pin code.
STEP 8: Choose a random security question and answer the captcha which is quite normal. Then click "Create My New Account".
Congrats for creating .edu email for free. Just use it wherever you want.
FAQs (FREQUENTLY ASKED QUESTIONS):
Q1. Is it possible for homeschoolers to get a free .edu email?
Yes, just buy it. A .edu email is provided by the educational institutions for their services.
Q2. What is the importance of a student email?
You can get free premium services using an .Edu email address. Big companies have a special offer on Softwares products for students in order to help them in their studies which are very costly for general and commercial users.
Q3. What is a .edu email generator website?
A .edu email generator website is a tool website that is used to make a dummy identity info like Name, phone number, address, and important Social Security number(SSN) which are necessary for making a .edu email.
Final Words
Currently, if you are a student or not, getting a .edu domain extension can be quite difficult onerous, but it is surely doable.
Just go through the above-mentioned methods, even some of them might immoral but you will save some time.
You can use online .edu email generators and sites that can provide you to choose with the custom name for .edu extension.
If you are a student, then you must follow the ethical way to get it for you from the university administration. Just put in some time creating the .edu email address, and benefits are a lot compared to the efforts taken to create it.